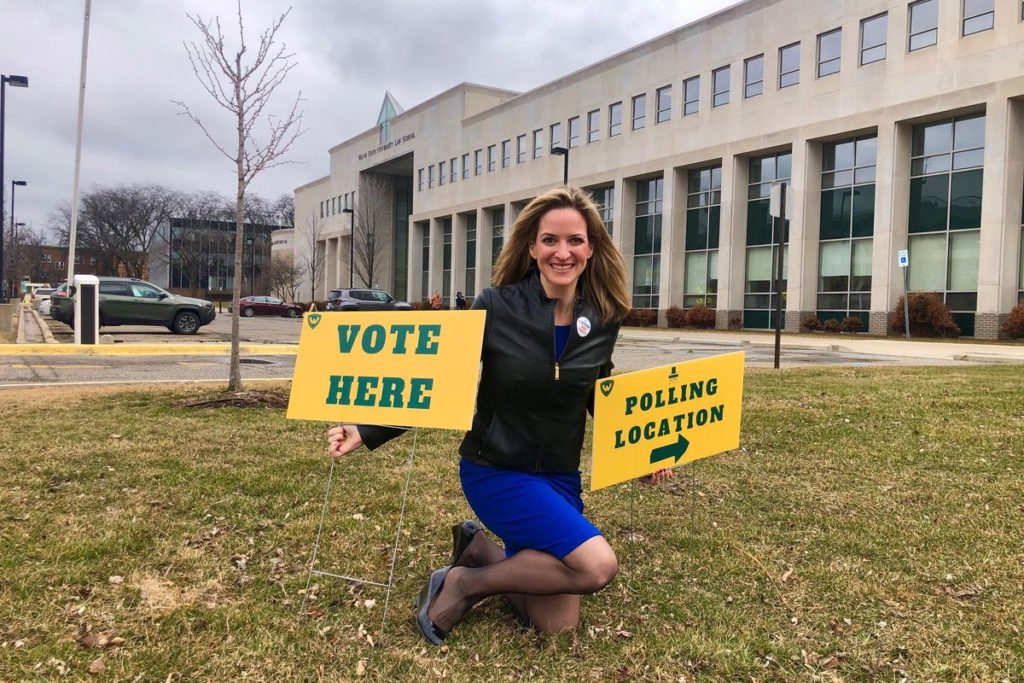 Even before she was elected, Secretary of State Jocelyn Benson had literally written the book on secretaries of state and their role in the democratic process. Since then, she's used her knowledge and expertise on elections to protect hard won our voting rights, keeping our elections secure, efficient, and modern, and making your interactions with the secretary of state's office—from voting info to vehicle registration—more convenient than ever.
Let's build on that progress together. On November 8, vote for Secretary of State Jocelyn Benson.
Defending our freedom to vote
In 2020, Michigan voters turned out in record numbers despite rampant disinformation and the COVID-19 pandemic—and Republican lawmakers and right-wing extremists have responded by relentlessly attacking our freedom to vote. But Jocelyn Benson has held firm and been a stalwart advocate for our hard-won rights. She has also been a voice for the truth in an environment overrun by right-wing lies and has pushed to ensure those who tried to overturn our votes in 2020 are held accountable.
Keeping our elections secure and efficient
Despite the lies spread by right-wing agitators, hundreds of audits and dozens of court cases have proved the 2020 election was the most secure in Michigan history. Jocelyn Benson is committed to building on that progress and continuing to modernize our elections, as well as providing city and county clerks with the resources they need to keep our elections running smoothly.
Expanding online services
The secretary of state is responsible for more than just elections, and Jocelyn Benson has done her part to make all our lives easier. Under Jocelyn Benson, we've seen a dramatic expansion of both online services and self-serve kiosks, allowing more Michiganders than ever to complete their transactions without visiting an office in person. She's also streamlined the process for office visits to reduce wait times and make endless lines a thing of the past.