MAGA Republican Kristina Karamo is a danger to our state.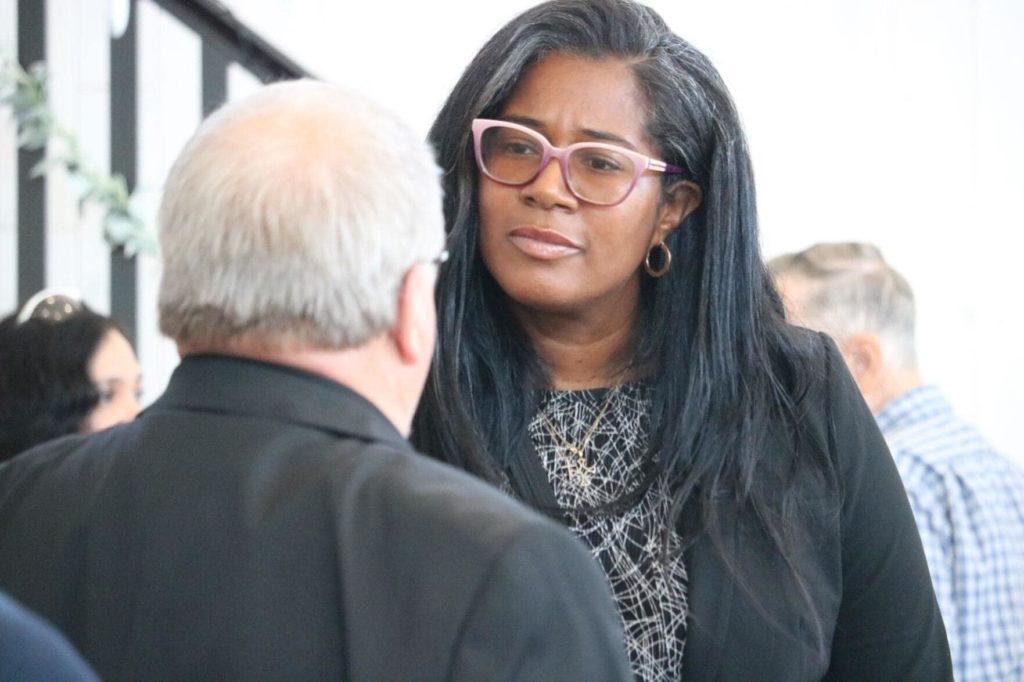 MAGA extremists have taken over the Michigan GOP, and one of them is running to be our secretary of state. Republican Secretary of State candidate Kristina Karamo wants to erode our voting rights, take away access to abortion, and demonize LGBTQ+ people—and on top of that, she believes in ludicrous conspiracy theories about our election systems.
It's clear that Kristina Karamo is not fit to lead. Having her in office as our state's top election official would be a disaster for Michigan voters and the values we hold dear.
The Secretary of State is responsible for administering efficient, accessible elections that ensure Michiganders' voices are heard. Kristina Karamo believes in and has repeatedly promoted Trump's Big Lie and supported voter suppression laws that would make it harder for voters to cast their ballots. With her in office, our hard-won rights will be at risk.
And the Big Lie isn't the only conspiracy theory Karamo believes in. She's also been caught repeating dangerous lies about both LGBTQ+ Michiganders and the Jewish community—lies that have real consequences and add fuel to the fires of antisemitism and anti-LGBTQ+ hate. She's also gone on the record saying popular artists and cultural practices, including Beyoncé, Billie Eilish, Cardi B, and the practice of yoga, constitute "devil worship."
When it comes to reproductive freedom, Karamo has made it clear she opposes abortion, and she's used dangerous and inflammatory rhetoric to discuss reproductive healthcare. With Roe v. Wade overturned, we can't afford to put anti-abortion extremists in office.
Any one of these problems could be disqualifying on its own—and the combination of lies, conspiracies, and dangerous policies Karamo promotes make it clear that we cannot trust her with the fate of our elections. Stop the rise of MAGA extremism. On November 8, vote to re-elect Secretary of State Jocelyn Benson.