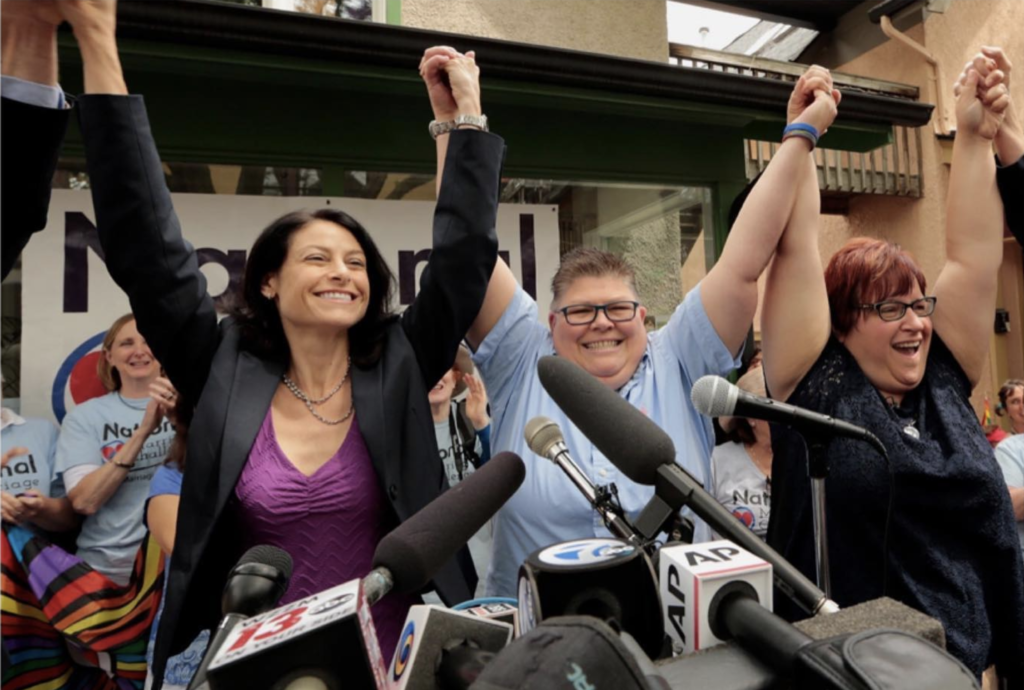 Attorney General Dana Nessel isn't just the first openly gay attorney general in Michigan history—she's also a fierce fighter for our rights who isn't afraid to stand up to powerful corporate interests.
In just a few years, she's already accomplished so much, from ensuring corporate polluters face consequences to combating abuse to defending our voting rights against attacks from MAGA extremists. She's also a staunch advocate for reproductive freedom, and with Roe v. Wade overturned, we need her in office more than ever.
Let's build on the progress we've made and ensure our fundamental rights are protected. Vote to re-elect Attorney General Dana Nessel.
Taking on corporate interests
In a political environment where corporate interests hold enormous power, Dana Nessel refuses to back down. She's consistently stood up for workers' rights and community health and safety—and these are just a few examples:
Taking on fossil fuel giant Enbridge and fighting to shut down their dangerous Line 5 oil pipeline to protect our Great Lakes
Suing corporate polluters, including those responsible for the PFAS crisis, for the damage they caused to the environment and public health
Ensuring big pharma companies face consequences for their role in the opioid crisis
Cracking down on payroll fraud and working to ensure corporations pay their workers what they owe
Fighting for our freedoms
With our fundamental freedoms, including abortion access and the freedom to vote, under constant attack from right-wing extremists, Dana Nessel has always stood with us and fought to secure our rights. She has refused to defend Michigan's archaic pre-Roe abortion ban and is committed to protecting our reproductive freedom. She's also protected our voting rights by holding bad actors accountable for spreading lies, intimidating voters, and aiding in attempts to overturn Michiganders' votes.
Working toward justice and equality for all
Right now, LGBTQ+ Michiganders are under attack from right-wing lawmakers and vigilante activists. Having a fighter like Dana Nessel, who is cracking down on hate crimes and working to expand our civil rights laws to include the LGBTQ+ community, is a source of hope for people across the state. 
At the same time, she's worked to rectify the damage done to Black and brown and low-income Michiganders by our harsh and deeply flawed carceral system, taking an active role in extending expungement opportunities that provide a second chance for people who have served time. We have a long way to go, but Dana Nessel stands on the right side of history.