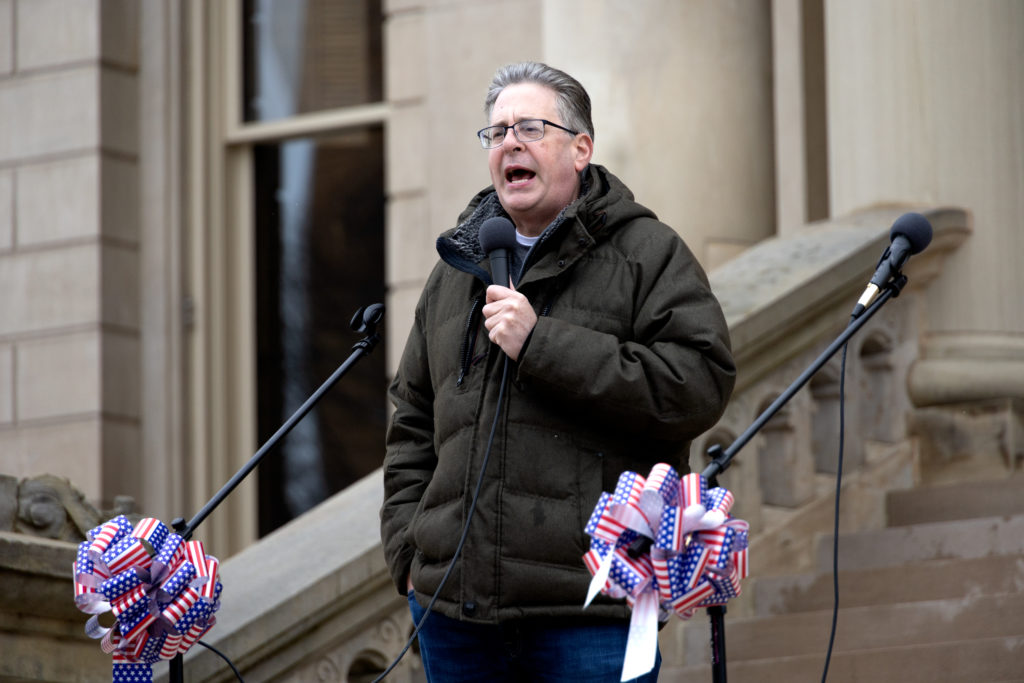 We Can't Trust MAGA Republican AG Candidate Matt DePerno
Michigan's Attorney General is the top law enforcement official in the state. It's their job to make sure that truth and justice prevails for Michiganders. MAGA Republican Attorney General Candidate Matt DePerno is an extremist with a shady work history who made his name pushing lies and misinformation about the 2020 election and now wants to use the AG's office for political crusades to attack the rights of Michiganders. 
Matt DePerno does not stand for truth and justice for all. He stands for the MAGA agenda of anti-voter policies, attacking abortion rights, and using the Office of Attorney General to unjustly prosecute his political opponents.
Over the last few years, Matt DePerno has been the leading voice spreading lies and misinformation about the 2020 election and promoting the Big Lie. He has pushed debunked claims that have been proven to be untrue by the courts and even his fellow Republicans. Michigan's 2020 election was secure, accessible and accurate, but Matt DePerno has made the Big Lie and rolling back voting rights a major part of his campaign for Michigan Attorney General.
On issues that matter to Michiganders, like reproductive freedom and abortion rights, Matt DePerno is an extremist, having previously said that he supports a total abortion ban, including when the life of the mother is at stake. With Roe vs. Wade now overturned, DePerno said he would enforce Michigan's 1931 abortion ban, which makes abortion illegal even in cases of rape or incest, including minors. He'd also prosecute doctors who provide reproductive health care, like abortion, to patients. We cannot trust Matt DePerno to protect reproductive freedom.
Matt DePerno has attacked the LGBTQ community by spreading fear and misinformation about the community through his campaign. Michigan's Attorney General is supposed to protect vulnerable people and communities, not attack them for political gain.
Michigan's Attorney General should uplift the truth and fight for justice. Matt DePerno's career and campaign have been defined by controversy, misinformation and pushing an agenda that is focused on what's best for Donald Trump, not Michiganders. Michiganders deserve truth and justice in the AG's office. On November 8, vote to reelect Attorney General Dana Nessel.